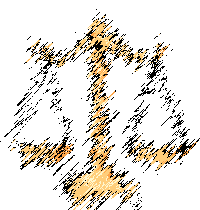 Who Speaks for Clay Shaw?
A Question of Perjury
by Dave Reitzes
Part 4 of 4
---
When the case against Clay Shaw is questioned, a common fallback position among Garrison apologists is that Shaw perjured himself on the witness stand, and was therefore, apparently, deserving of persecution regardless of the paucity of evidence against him. But is even the allegation of perjury true?
Did Clay Shaw perjure himself when he denied knowing Lee Harvey Oswald?
No; there is no evidence that Shaw knew Oswald.
Several individuals claimed to have seen Shaw and Oswald together. One was Perry Russo, whose story about Clay Shaw and "Leon Oswald" at Ferrie's apartment is taken seriously by very few.
Another was Vernon Bundy, a heroin addict who testified that he saw Shaw and Oswald together in a New Orleans park while preparing to shoot up. According to Bundy, Shaw handed Oswald what appeared to be a wad of money, a few words were exchanged, and the two men departed. Bundy testified that Oswald had dropped several yellow leaflets concerning Cuba, and that the man he saw had a slight limp, as did Shaw -- the result of a World War II back injury.
Upon inspection, Bundy's story makes no sense. He testified that he continued his preparations to shoot up despite the fact that he was concerned that the man he identified as Shaw was a police officer, because of the manner in which he was dressed. Two convicts who had shared a cell with Bundy -- John Cancler and Miguel Torres -- came forward separately to say Bundy had spoken of testifying falsely against Shaw as part of a deal with the DA's office to have his jail term shortened. On the stand Bundy denied that he'd spoken to either of the convicts, but their statements withstand scrutiny far better than Bundy's. Torres later told writer James Kirkwood that Garrison's team had attempted to bribe him into making false statements about Shaw (Kirkwood, American Grotesque, 174-5).
Recently released documents from Jim Garrison's files prove that Bundy did not make the claims about Oswald and Shaw until he'd been thoroughly coached; the original statement described individuals very unlike Shaw and Oswald, and no mention of the Cuba-related fliers later alleged to have been left at the scene of the meeting.
According to Jim Garrison, a photograph identified as being from a 1949 radio station benefit party shows Clay Shaw with David Ferrie and Lee Harvey Oswald. The facial features of the purported "Oswald" figure are overexposed and largely washed out. In first-generation copies of the photograph, "Oswald" turns out to be Winn Pierce, the host of the benefit party. (In 1949, by the way, Lee Harvey Oswald was ten years old.)
The only arguably credible witnesses to a personal relationship between Clay Shaw and Lee Harvey Oswald are four residents of Clinton, Louisiana: Corrie Collins, John Manchester, Henry Palmer and William E. Dunn, Sr. All four recalled Oswald in connection with a black Cadillac that had appeared at a CORE voter registration drive in the summer of 1963. All four identified Shaw as the driver of the car. Manchester testified that he even spoke to Shaw.
SCIAMBRA. When you asked this individual where he was from, did he say anything?
MANCHESTER. He said he was a representative of the International Trade Mart in New Orleans.
Author Patricia Lambert has unexpectedly found that the Clinton witnesses are not credible after all.
It turns out that the original informant for the Clinton story was a high-ranking member of the local Ku Klux Klan, "Exalted Cyclops" Henry Earl Palmer, who came forward to Garrison with a story that no one in Clinton, La., had ever heard before -- that Lee Harvey Oswald had applied for a job in nearby Jackson, La., had been advised to register to vote for some unfathomable reason, and had proceeded on to Clinton, where he stood in line to register at the Congress of Racial Equality voter registration drive, in the company of a local man, Estus Morgan; they were the only white men in line. Palmer would testify that he interviewed Oswald and turned him away because he was not a Clinton resident. That's not what he said in 1967, however.
Henry Earl Palmer told Dischler that "Oswald actually registered to vote and signed the register. Palmer showed them where Oswald signed his name and the signature had been erased and another name written over it. But when they turned up the next day to get a copy, Palmer told them the page was 'missing.' He showed them the book, which Dischler believes was bound in some way, and said, 'You see this is all that's left.' He couldn't or wouldn't tell them who he thought had erased the name in the first place, Dischler said, nor who he thought had removed the page" (Lambert, False Witness, 192-3).
Lambert continues, "Startled by the dramatic conflict here with Palmer's courtroom testimony (and the implications), I pressed Dischler about this. 'It looked like where Oswald had signed his name,' she stated firmly. 'You could make out the "O" and, while I was looking at the signature, Henry Earl Palmer was saying to me that "this is where Oswald signed."' I told her that Palmer didn't testify to any of that in court. (He said Oswald couldn't meet the registration requirements.) 'Someone else told me that too, she replied' (Lambert, 193).
"Apparently, someone had second thoughts about the Oswald-signed-the-register story. Henry Earl Palmer is deceased and the register has not survived -- the current registrar of voters, barber Edwin Lea McGehee, recently stated that his files contain no such book" (Lambert, 193).
Perhaps coincidentally, perhaps not, McGehee himself had testified at the Shaw trial that Lee Harvey Oswald came into his Jackson, La., barber shop one day in 1963, and that it was he who first suggested that Oswald register to vote in nearby Clinton. Today it seems almost certain that Oswald was never in Jackson or Clinton.
Henry Palmer had one person who corroborated his story about Oswald appearing at the CORE drive: fellow Klansman John Manchester, who also recalled Oswald arriving with Estus Morgan (Lambert, 194-5).
Could anyone else verify the story? Garrison's office was steered towards CORE worker Corrie Collins. Collins recalled a local man named Estus Morgan arriving at the CORE drive in a black car with another local whose name he didn't know. The two men got out and stood in line to register; they were the only white men at the drive. A CORE worker named Andrew Dunn also remembered a black car pulling up with two white men: Estus Morgan, whom Dunn knew personally, and another man. Andrew Dunn was not called to testify (Lambert 196, 323 fn.).
Corrie Collins' statement was given to Garrison investigator Anne Hundley Dischler in 1967. Mrs. Dischler was able to identify the man with Morgan without much difficulty; he was a Jackson, La., resident named Winslow Foster. Dischler was about to interview Mr. Foster and close the Clinton case when Garrison suddenly took her off the Kennedy investigation and brought in one of his right-hand men, Assistant DA Andrew "Moo Moo" Sciambra (Lambert, 194-7).
Sciambra was good with witnesses. For example, he was responsible for helping to "develop" Perry Russo's story, and he was later responsible for sinking it when the Shaw jury found him unconvincing as he tried to explain how he had written up a summary of his initial Baton Rouge interview with Russo and somehow "omitted" the alleged main subject of that interview -- the "assassination plot" between Ferrie, one "Clem Bertrand" and one "Leon Oswald" at Ferrie's apartment. He also erred in saying that Russo believed he'd seen Shaw twice in his life when he'd "meant" to say three times -- once allegedly at a JFK speech, once allegedly speaking with David Ferrie at a filling station and once allegedly plotting to assassinate President John F. Kennedy. Sciambra's memorandum says Russo reported two Shaw sightings -- at the JFK speech and the filling station (both discredited at the Shaw trial).
So Sciambra was clearly the man to "develop" the Clinton story, and develop it he did. First he had to gather some corroboration. This he had trouble doing. He showed photos of Oswald, Ferrie, Shaw and even Guy Banister to approximately two hundred locals; no one seemed to remember the trio or quartet. But he was making progress with Collins, who by January 1968 was now convinced that it was Lee Harvey Oswald who had arrived in a black car and stood in line to register (Lambert 191-2, 197).
Problem was, Garrison wasn't trying Oswald; he was trying Shaw. But Collins looked at the photos of Shaw and Ferrie yet again on January 31, 1968, and he could only say that he'd seen Ferrie somewhere before in town, while Shaw didn't look especially familiar, but maybe he'd seen him around somewhere. Collins was a young black man who lived in Clinton alongside folks like "Exalted Cyclops" Palmer and his fellow Klansman, Town Marshal John Manchester. Collins was slowly getting the picture, as would fellow CORE worker William E. Dunn, Sr. (We wouldn't want any harmful "acts of God" befalling little William E. Dunn, Jr., now would we? Lord knows the Klan of 1968 would never stoop to such things in the deep south.) Collins also coincidentally worked at the nearby hospital where Oswald supposedly applied for a job -- despite only being remembered later by one worker, plus one other who said she'd seen his application, which had gone missing by 1964. Other hospital workers were shocked in 1967 to hear that JFK's accused assassin had applied for a job at the hospital; they'd never heard that before, nor did the administrators remember seeing Oswald's application (Lambert, 187-97).
Palmer and Manchester didn't remember anyone like Ferrie or Shaw originally, but that changed soon enough. Without Shaw in their story, after all, it was of no use to Garrison. By the 1969 trial, Collins, Dunn, Palmer and Manchester all miraculously agreed: Only one white man got out of the black car; his name was not Estus Morgan or Winslow Foster but Lee Harvey Oswald; also in the car was a distinctive man who indisputably resembled the photo of Dave Ferrie they were shown; and driving the car was a man who they each identified as the defendant, Clay Shaw. Manchester even had a new tidbit that hadn't come up before: He said he'd spoken with the car's driver, who cheerfully informed him that he was with the International Trade Mart in New Orleans. (That's what "sheep-dipping" CIA spooks do when they're setting up a patsy -- they identify themselves as clearly as possible.) A decade later, this anecdote would morph into the claims that Manchester had seen Shaw's driver's license at that time (a detail never noted in Manchester's 1967-69 statements or testimony), and taken down the black car's license plate number and traced it to the Trade Mart (Ibid.).
The Clinton story was, simply put, a fabrication from start to finish.
Did Clay Shaw perjure himself when he denied knowing David Ferrie?
No; there is no evidence that Shaw knew Ferrie.

Perry Russo and Charles Spiesel's stories of Shaw and Ferrie together are credited by few researchers. Clinton witness Corrie Collins placed Shaw and Ferrie together, but doubt has been cast upon his story, as related above.

Dr. and Mrs. Nicholas Tadin testified at the Shaw trial that they had seen Shaw and Ferrie together at the New Orleans Airport on one occasion. The jury found them credible witnesses, but their testimony's potency was somewhat reduced by the fact that they had been unknown to the prosecution until only the previous day.

Onetime Ferrie roommate Raymond Broshears says he met Shaw through David Ferrie (Garrison, 139). Broshears' credibility is an open question. Broshears told researcher Dick Russell that he had briefly known Lee Harvey Oswald and Russo's "Leon Oswald" -- and that he himself had sex with lookalike "Leon" on the occasion of their sole meeting (Russell, The Man Who Knew Too Much, 576).

Two 1949 photographs taken at a WDSU radio benefit party are alleged to depict Shaw and Ferrie side by side. "Ferrie" has been positively identified as a WDSU employee named Robert Brannon, who died in 1962. He does indeed bear a striking resemblance to Ferrie, but not the Ferrie of 1949, who did not yet visibly suffer from alopecia -- the disease that later caused the loss of all his facial and body hair.

Copies of the photographs stored in the files of both Shaw's defense team and the prosecution have recently come to light, with Brannon's name written on the photos. After Shaw's death, Garrison often expressed regret that he didn't have these photographs for the trial. But Garrison did have them; in fact, he'd been questioning people about these photographs as early as March 1967 (Lambert, 328 fn.).

The DA's office had two reports of Shaw and Ferrie together on business for a corporation called Freeport Sulphur. A memo originating in the files of Guy Banister reports that Clay Shaw and Freeport executive Dick Wight were flown to Cuba in a company plane piloted by David Ferrie (Probe, Vol. 3, No. 3). An informant named Ken Elliot told Garrison's office that Ferrie flew Clay Shaw and two partners to Canada on business related to the Freeport Sulphur operation (Memo from Sal Scalia to Garrison, June 27, 1967; Ibid.). Garrison's office doesn't seem to have followed up on this information for some reason.

A March 5, 1967, FBI teletype states that informant 1213-S advised that Aura Lee (last name unknown), Clay Shaw's former secretary at International Trade Mart, New Orleans, then employed by the Heart Fund at Ochsner Clinic, told several witnesses that she had seen David Ferrie enter Clay Shaw's office at the International Trade Mart building on a number of occasions, and she believed Ferrie had privileged entry into Shaw's office (NARA #124-10101-10017).

Is this true? Mrs. Goldie Naomi Moore testified at the Shaw trial:

DYMOND. For the record, Mrs. Moore, what is your name?

MOORE. Miss Goldie Naomie Moore.

DYMOND. . . . Where are you employed?

MOORE. I am employed as the Executive Secretary of the Plimsell Club and International Trade Mart.

DYMOND. . . . How long have you been connected with the International Trade Mart, Miss Moore?

MOORE. Since February 6, 1946.

DYMOND. Are you acquainted with this Defendant, Mr. Clay L. Shaw?

MOORE. Yes, I am.

DYMOND. Did you ever know him to be employed by International Trade Mart?

MOORE. Yes, he was our Managing Director.

DYMOND. Who was there first, you or Mr. Shaw?

MOORE. Mr. Shaw, perhaps a few days after I came.

DYMOND. Now when Mr. Shaw was Managing Director of International Trade Mart, what was your position?

MOORE. I was his secretary.

DYMOND. And for how long were you his secretary?

MOORE. Oh, for 19 years, from the time I started until Mr. Shaw left the Trade Mart.

DYMOND. So when he left the Trade Mart, left his employment there, you were still his secretary, is that correct?

MOORE. That is correct.

DYMOND. So then, were you his secretary during the entire year 1963, Mrs. Moore?

MOORE. Yes, I was.

DYMOND. . . . Now I show you a photograph marked for identification State-10, being a photograph of the late David W. Ferrie and I ask you whether you have ever seen that man with Mr. Clay Shaw or have you ever seen him anyplace else?

MOORE. I have never seen him with Mr. Clay Shaw or any other place.

Goldie Naomi Moore also testified that she had never seen Lee Harvey Oswald -- with or without a beard -- and that in nineteen years, she had never known Clay Shaw to use any name but his own. She had never heard the names "Clay" or "Clem Bertrand" until the Garrison investigation publicized them.

Carroll S. Thomas, owner of Thomas Funeral Homes, Inc. in Hammond, Louisiana, was being interviewed in connection with another matter on March 15, 1967, when he volunteered that he was a close personal friend of Clay Shaw, and that he'd met David Ferrie through Shaw. Thomas' claim remains unsubstantiated; it is not known whether he actually was friendly with Clay Shaw or not (FBI NO 89-69-1781).

A Ku Klux Klansman named Jules Ricco Kimble told the DA's office October 10, 1967 that he'd met Clay Shaw through David Ferrie, and that the three of them had flown to Montreal and back on one occasion. Garrison reports Kimble's story in his 1988 memoirs but didn't see fit to call Kimble as a witness in 1969. Could it have something to do with the fact that when Paris Flammonde was first apprised of Kimble's story, it involved David Ferrie and a flight to Canada, but no Clay Shaw? (Flammonde, The Kennedy Conspiracy, 206-7)

There's seems to be no limit to the audacity of Garrison's claims. A newly unearthed statement from the DA's files reads:
Statement of Mrs. June A. Rolfe in the Office of the District Attorney on Thursday, March, 1969, released by the JFK act Feb 7, 1992:

In the early 60's, I will have to check some rent receipts for the dates on this, I saw Clay Shaw in a light-colored Thunderbird with the top down in the French Quarter in New Orleans. There were two young men in the front seat, Shaw was in the middle and had an arm around each of them. A man that looked exactly like David Ferrie sat in the back seat. The reason I remember his is because of his kooky hair color. It looked almost like it had been powdered in color -- looked like a make-up job.

Signed: Mrs. June A. Rolfe
By an extraordinary coincidence, while journalist James Kirkwood was in town covering the Shaw trial, he spent a fair amount of time with a woman named June Rolfe, along with her husband Dick. This must be a different June Rolfe, however, than the one listed 24 times in the index of Kirkwood's American Grotesque. Kirkwood's Mrs. Rolfe made no bones about her strong pro-Garrison feelings, and took the opportunity to point out to Kirkwood the importance of witnesses like the Clinton folks and the Tadins, who purportedly link Shaw to Ferrie. But she certainly never mentioned that she herself had seen Shaw and Ferrie together, not even on the occasions she saw Kirkwood following Shaw's acquittal.
Did Clay Shaw perjure himself when he said he never worked for the CIA?
No; the claim that Shaw perjured himself is based on the ill-informed belief that anyone who performs a service for the CIA is an agent or employee. Shaw served as a contact for the Domestic Contact Services division of the CIA between 1948 and 1956; there is no evidence that he was ever employed by the CIA as a contract agent or in any other capacity. Just as FBI Potential Criminal Informant Jack Ruby can in no manner be designated an agent or employee of the Federal Bureau of Investigation, CIA domestic contacts -- paid or unpaid -- are not agents or employees of the Central Intelligence Agency.
Hundreds if not thousands of businessmen who travel and trade abroad serve as domestic contacts for the CIA, providing a legitimate source of intelligence. "Contact" status in no way relates to the notorious exploits of the CIA's Covert Action arm, and cannot be reasonably related to the Kennedy assassination in any manner.
Meanwhile, documents released in the mid-'90s under the JFK Records Act have fueled speculation that Shaw was indeed a contract agent. But what do these documents actually say?
In Fair Play, Martin Shackelford writes, "The CIA paid for one of Shaw's trips in 1955, and the following year he actively solicited information for them. Although a CIA internal report described him as a valuable informant, his formal connection with the Agency suddenly ended in 1956. His CIA activities, though, continued. The House Select Committee on Assassinations learned, but didn't report, that Shaw was heavily involved in anti-Castro activities; he allowed one group rent-free space in his International Trade Mart. He had a working relationship with former FBI agent Guy Banister, many of whose former employees now confirm that Banister employed Oswald in the summer of 1963."
As Shackelford omits source citations in his article, the basis of the allegation that the CIA paid for a trip in 1955 is unknown, although this writer does not contest the fact. CIA contacts are often reimbursed for services performed. Shackelford likewise omits any citation or description of the manner in which Shaw "actively solicited information" for the CIA, or a description of the type of information he allegedly sought. There is nothing to indicate that Shaw was acting as anything more than the informant the CIA long ago revealed him to have been.
The statement about Shaw's so-called "CIA activities" continuing after 1956 is misleading. For one thing, Shaw had never been involved in any "CIA activities" in an operational sense. There also is no firm evidence that Shaw's agency ties extended past 1956, as will be examined shortly.
Shackelford refers to a relationship between Shaw and William George Gaudet, something worthy of investigation. Gaudet published the Latin American Newsletter out of the rent-free office at the Trade Mart. Gaudet himself had been a CIA domestic contact until 1961, and told journalist Anthony Summers in 1978 that the Newsletter was a CIA front operation. This is not a charge that can be dismissed outright: Although the Newsletter's official sponsor was Standard Fruit, a company which did a tremendous amount of business in Latin America, a great deal of its funding came from New Orleans doctor Alton Ochsner, founder of the Ochsner Clinic, who had a long-standing relationship with the CIA that has not been adequately explained with regard to his anti-Communist activities in New Orleans over the years.
Gaudet himself plays a murky role in the story of Oswald's 1963 summer in New Orleans. He happened to be next in line to Oswald when Oswald applied for his Mexican tourist visa. Though the registry list was published by the Warren Commission, Gaudet's name was withheld from the public until it accidentally leaked out in 1975. Gaudet insisted he did not see Oswald that day and called the event a coincidence. He did say, however, that he'd seen Oswald around the Trade Mart and, most interestingly, he said he had witnessed Oswald conversing at length with New Orleans ultra right-wing extremist Guy Banister on several occasions.
Gaudet, who is now deceased, remains something of a mystery, though his relationship to the International Trade Mart may not prove especially noteworthy, since -- according to Garrison advocate Jim DiEugenio's Destiny Betrayed (p. 220) -- it was ITM employee Ted Brent, not Clay Shaw, who allowed Gaudet the use of ITM office space. As an institution prominently involved in facilitating trade with Latin America, the ITM could have had legitimate reasons for providing an office for the Latin American Newsletter. And if the Newsletter was indeed a front for a CIA operation, as Gaudet has stated, there are any number of explanations that don't require implicating anyone in high crimes or assassinations.
It is now theorized that Shaw may well have had a working relationship with rabid anti-Communist, ex-FBI Bureau Chief Guy Banister; many New Orleans civic leaders did. However, even for those who theorize that Lee Harvey Oswald was somehow involved in Banister's operation, this hardly implies a link between Shaw and Oswald. In short, Shackelford generates a lot of smoke with no evidence of fire.
Shackelford continues, "As late as 1967, Shaw had a 'covert security' classification for a top secret program called QK/ENCHANT. The program remains so highly classified that we are still unable to learn anything about its nature, but Shaw's classification was approved by the CIA's then covert operations chief, Richard Helms, and we know that clearances were being granted in December 1962.
"Former CIA official Victor Marchetti said that QK/ENCHANT was most likely run out of the Domestic Operations Division of the Clandestine Services, run by Tracy Barnes. Support for this comes from recently released documents identifying Barnes' then-deputy, E. Howard Hunt, as another individual involved with QK/ENCHANT. We also know that a pilot was considered for clearance for the program. One of the few others known to have been cleared for QK/ENCHANT was Monroe Sullivan, director of the San Francisco Trade Mart, and Shaw's alibi witness for November 22, 1963. At the time of the House Select Committee investigation in 1976, inquiries to the CIA about Clay Shaw were coordinated by J. Walton Moore, the former Dallas CIA contact for Oswald's friend George De Mohrenschildt."
Webmaster John McAdams notes that a document from the HSCA, CIA Segregated Collection, puts a different light on this. . . . a series of handwritten notes, presumably by an HSCA staffer, dated June 28, 1978 and regarding a "possible CIA connection" to "Clay Shaw." Referring to a CIA memo of September 18, 1968, it notes that Shaw was "granted covert security approval for use under Project [REDACTED] on an unwitting basis 10 Dec. 62" (NARA 180-10143-10220, Agency File Number 29-04-01). McAdams also cites a CIA memorandum dated 26 April 1967, which reports that "J. Monroe Sullivan, #280207, was granted a covert security approval on 10 December 1962 so that he could be used in Project [REDACTED]. SHAW has #402897-A."
These are the documents that the Assassination Records Review Board has now confirmed are in reference to QK/ENCHANT. McAdams notes that Shaw's "approval," not "clearance," was for use on an unwitting basis.
Shackelford's conclusions would seem to be unfounded. At most the Agency was either using Shaw as an unsuspecting source of intelligence of an unknown nature or they were actually spying on him for some reason. However, recent evidence shows that even these possibilities seem unlikely.
Victor Marchetti is quoted frequently by conspiracy theorists despite the questionable nature of his information. It should be kept in mind that Marchetti incorrectly informed researcher A. J. Weberman in the '70s that the existence of a CIA 201 file in Oswald's name was proof that Oswald had been a CIA contract agent. 201 files actually have nothing to do with contract employment or operational use of a subject.
The references to Tracy Barnes, Howard Hunt, and George De Mohrenschildt are window dressing: Shaw himself had no idea that any CIA operation was going on around him, and there is no reason to believe he ever had any relationship with Howard Hunt or any of the other figures named.
We also know that J. Monroe Sullivan, onetime director of the San Francisco World Trade Center had been granted a "covert security approval" for QK/ENCHANT. Sullivan told Patricia Lambert in 1997 that he'd never heard of any such thing and that he'd never worked for the CIA. That's a reasonable enough claim: Like Shaw, Sullivan was approved for unwitting use.
Now, you ask, what exactly was QK/ENCHANT? We don't know; the CIA isn't talking. If two men involved in international trade were unwittingly involved, one might guess that QK/ENCHANT had something to do with business-related intelligence. Why don't we ask the authority on Shaw's purported CIA connections, Mr. Bill Davy. From "Through the Looking Glass," p. 54 fn. 16:
CIA Information and Privacy coordinator, John Wright, has written to the author that information on QK/ENCHANT is still classified. Yet, an admitted ex-CIA employee has broadcast on a popular computer Bulletin Board System, that QK/ENCHANT involved routine debriefing of people in the trade industry. Either this person has violated his/her secrecy agreement by revealing classified information or is deliberately spreading false information. Time will tell.
Shackelford continues, "Another recently released document connects Shaw to the top secret project ZR/CLIFF, which was run out of William Harvey's super-secret Staff D along with the ZR/RIFLE assassination program."
This information has turned out to be false.
Bill Davy writes that freelance pilot Leslie Norman Bradley was once considered for a CIA operation called ZR/CLIFF, "but for unknown reasons the offer of employment was withdrawn" (Davy, Let Justice Be Done, 88). A Houston man named Sam Kouffroth told the FBI that he'd asked Bradley "how he had been making a living since being released from the Cuban prison and he replied that it was pretty rough but that Clay Shaw of the International House was 'helping us'" (Davy, 88-9).
The latest allegation regarding Shaw, the CIA, and assassination plots involves Freeport Sulphur, which, according to researcher Lisa Pease, is "a company that connects the CIA, the Rockefellers, Clay Shaw and [CIA officer] David Phillips. The company had serious clashes with Castro over an expensive project, and with the Kennedy administration over matters of great monetary significance to Freeport. Allegations of a Canadian connection with New Orleans, and Cuban nickel mining and processing operations fit neatly into Shaw's reported activities. And this is a company which had at least one director reportedly talking about killing Castro." Pease's case can be examined at:
http://www.realhistoryarchives.com/collections/hidden/freeport-cuba.htm
What about this Centro Mondiale Commerciale?
Clay Shaw sat on the board of directors of Centro Mondiale Commerciale, an alleged CIA front, and its subsidiary, Permindex, which has been linked by some to assassination plots directed against foreign leaders. These allegations were the subject of a 1967 article in an Italian newspaper, Paese Sera. CMC had been ejected from both Italy and Switzerland and relocated to Johannesburg, South Africa, due to perceived subversive activities, including alleged assassination plots against Charles de Gaulle and others. The Italian authorities accused CMC of money laundering and of being a CIA front company, and its officers' refusal to divulge information about the source of some of its funds contributed towards its hasty ejection from the country.
A State Department memo released by the Assassination Records Review Board confirms the long-alleged identities of Shaw's fellow board members, an astonishing bunch consisting largely of former officials of Nazi Germany and Fascist Italy.
Shaw told Penthouse magazine, "Back in 1959 or 1960, a young Italian came to see me in New Orleans and told me about a world trade center that was being planned in Rome. The idea was to have one place where buyers coming into the Common Market area would find all the Common Market countries represented in one center. He wanted my advice and asked me to serve on the board of directors. I had no objection if it was a legitimate project. I investigated it and found that the head of it was a man named Imre Nagy, who had been the last non-Communist premier of Hungary. Some of the other people involved were Italian senators, journalists, lawyers, and other responsible people. It was agreed that we would have an exhibit at their center, and they would have one at the mart here in New Orleans, and we would exchange information and so on. I didn't mind being on their board, although there was no money involved, but I would have to go to Rome annually to the board meetings and my way would be paid, so why not? Then they ran into difficulties, but they finally got the center opened. It turned out to be either badly planned or badly organized and it closed very shortly, and that was the last I ever heard of it. I never heard that it was a CIA operation and I don't know that it was. I'll say this -- it was a highly unsuccessful operation which is not customary with the CIA. Other than what I've told you, I know nothing more about the Centro Mondiale Commerciale. I have never had any connection with the CIA."
The Paese Sara charges were never especially well documented. Inevitably, what little we know about CMC/Permindex comes from sources of questionable reliability.
Alleged former CIA agent Robert Morrow describes flying to Greece with David Ferrie to transport a cache of arms from a Permindex warehouse to Houma, Louisiana. Morrow's alleged source is CIA officer Tracy Barnes, who, of course, is not alive to substantiate the author's story.
Ulric Shannon researched Morrow's claims for a review of Morrow's First Hand Knowledge. Shannon's article demonstrates that Morrow's story lacks even a semblance of credibility.
The pseudonymous "William Torbitt," believed to be Texas attorney David Copeland, in a 1970 manuscript entitled Nomenclature of an Assassination Cabal, and published recently as Nazis, NASA & JFK, accused Permindex of complicity in the JFK assassination. "Torbitt's" sole cited source is the Paese Sera article.
Didn't the CIA try to destroy Garrison's investigation?
Former CIA agent-turned-author Victor Marchetti testified to the HSCA that he heard Richard Helms and various CIA officers discuss the Shaw trial on numerous occasions, and quotes Helms as asking of one agent, "Are we doing everything we can [for Shaw]?"
While Marchetti's credibility remains questionable, Robert Tanenbaum, onetime Deputy Counsel for the House Select Committee on Assassinations, stated in an interview with Jim DiEugenio that he'd seen documents proving the CIA interfered with the Garrison investigation, and both he and HSCA investigator Gaeton Fonzi have alleged that the DA's office was infiltrated and disrupted by CIA agents. Such allegations remain unsubstantiated.
When researcher Vince Salandria worked with Garrison, they and other members of Garrison's team believed that the CIA was actively plotting against them. Salandria admits now that a lot of this was simple paranoia: "I would see anybody trying to destroy Garrison as a CIA agent" (JFK: The Book of the Film, 195).
Wasn't there a massive government conspiracy against Jim Garrison?
That's what Garrison said. But is there any truth to that assertion?

If there was a government conspiracy against Jim Garrison's office . . .
Why did the Supreme Court (under Earl Warren) refuse to intervene and dismiss the Shaw case when they had the chance? (New York Times, December 20, 1968)
Why did Ohio Governor James Rhodes agree to extradite Garrison witness Gordon Novel? ("Novel Will Be Returned -- Ohio," New Orleans Time-Picayune, May 10, 1967; cited in Epstein, Counterplot)
Why did Judge William T. Gillie dismiss the extradition case against Gordon Novel only after repeatedly asking Garrison's office to complete the necessary paperwork within the required sixty-day period? ("Ohio Frees 'Witness' Sought by Garrison," New York Times, July 4, 1967; cited in Epstein)
Why did California Governor Ronald Reagan refuse to extradite Garrison suspect Edgar Eugene Bradley only after Garrison's office refused to present even the slightest evidence of Bradley's complicity in the assassination? (New York Times, November 9, 1968; cited in Epstein)
Why did Nebraska and then Iowa authorities refuse to extradite witness Sandra Moffett, when the Shaw trial transcript proves it was the defense -- not the prosecution -- that wanted Moffett's testimony? (Shaw trial transcript, opening day arguments)
Why did Texas authorities agree to allow Garrison's office to depose Sergio Arcacha Smith -- an offer that Garrison turned down? (cf. Paris Flammonde, The Kennedy Conspiracy, 117-21)
Why was Judge Charles W. Halleck, Jr., about to hear Harold Weisberg and Bud Fensterwald's arguments for releasing the JFK autopsy materials to the New Orleans DA when Charles Ward at Garrison's office phoned Weisberg and Fensterwald at the courthouse and ordered them to drop the entire suit? (Weisberg, Post Mortem, 135-6; Livingstone, Killing the Truth, 376)
Why did the courts enforce Garrison's subpoena to LIFE magazine for the Zapruder film?
Why did Judge Herbert J. Christenberry dismiss Garrison's perjury charges against Clay Shaw only after a lengthy 1971 hearing in which, among other curious incidents, Garrison refused to state how many witnesses he had against Clay Shaw at the time of Shaw's arrest, refused to answer questions about the veracity of witness Vernon Bundy's testimony, refused to elaborate on his claim that more had come out of his investigation than merely the Shaw prosecution, and -- perhaps most curious of all -- Garrison's star witness, Perry Raymond Russo, pleaded the Fifth Amendment when he was called to testify on Garrison's behalf? (Christenberry transcript; Patricia Lambert, False Witness, 165-79)
Why -- in thirty years -- has not a shred of evidence emerged indicating that elements of the US government obstructed Jim Garrison's case or interfered with his investigation?
As Jim Garrison himself pointed out in his oft-quoted Playboy interview, "The very repetition of a charge lends it a certain credibility, since people have a tendency to believe that where there's smoke, there's fire . . ."
One thing is certain: If there exists even a single shred of evidence implicating Clay L. Shaw in a conspiracy to assassinate President John F. Kennedy, Jim Garrison failed to unearth it for Shaw's 1969 trial, and his advocates have failed to turn it up in the three decades since.
It was not merely a farce: It was justice assassinated. And Clay Shaw was the patsy.
---
Back to Garrison/New Orleans Page
Back to Kennedy Assassination Home Page